4 tags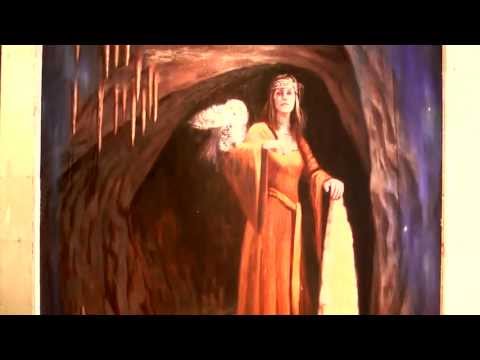 4 tags
4 tags
3 tags
2 tags
6 tags
4 tags
4 tags
5 tags
5 tags
3 tags
4 tags
10 More Days
Only 10 more days until it is time, yet again, for an artful, German holiday bash (bash?! Is that a legit word???) at my studio. You are invited and I'd love for you to share two of my passions: German holiday flair and painting… need I say more? Follow this link for the details :)
3 tags
4 tags
3 tags
6 tags
1 tag
"Beauty as we feel it is something indescribable: what it is or what it means can never be said." ~George Santayana from The Sense of Beauty: Being the Outlines of Aesthetic Theory
5 tags
6 tags
The Price of Creativity
Whenever I speak to my friend Rebecca, an artistic, new mom, our conversation always sticks with me for many days. It's like having a pleasant song segment stuck in your head, hearing it fade in and out periodically. About a week ago we shared another one of those conversations. Put two creatively wired girls together, throw a happy baby discovering grass in the mix and born is a conversation...
5 tags
"Individualism and individuality have to be separated. Individualism can take a..."
– —Jacob Needleman, from the On Being show "The Inward Word of Democracy" (via beingblog) This is a brilliant interview about the true meaning of democracy… hint, it comes with obligations and not just rights.
"There are no short cuts to any place worth going"
– Beverly Sills (via creativeorangecounty)
5 tags
6 tags
Immersive Art Spaces of Awe
With the opening of my show "Recollected Reigns" I have finally given form to an idea, which has been brewing inside of me for the past two or three years. I first made the idea public this spring with my website artspacesofawe.com and now its first tangible incarnation is on display at the Cruz Gallery in Santa Ana. At the root of it lies my personal struggle with art's role in our society. On...
7 tags
4 tags
7 tags
My brush-swinging heroes (Q&A part 7)
"Who are the artists that most inspire you and your work and why?" –Roxanne The thing that inspires me the most in someone else's art is a deep sense of authenticity. When I look at this type of art I feel an honesty radiating from it that is simultaneously humble and confident. Art like that has the ability to pull me far into its depths and therefore further into my own inner world. Naming some...
4 tags
Q&A with Carolin Part 6
 "What is your opinion, on how to get children/young adults interested in art and art that does not involve technology? I would also like to know from whom in your family, Mom, Dad, etc. does your talent come from?" –Trish    What I hear implicit in your question is a valuing of the tactile and tangible aspects of art and a worry that kids these days are not exposed enough to these elements. I...
8 tags
Q&A with Carolin Part 5
"What do you enjoy the most as an artist? And what are your biggest challenges in your work?" –    Alicia Qu After a taxing few painting sessions I just had to pick Alicia's question for my Q&A post today. Since the struggle is fresh in my mind I will start with that and then come back around to the joyous aspects of being an artist (…are there any?!? Grmph ;) To keep this to a...
hijaktaffairs asked: interesting what you had to say about the art scene in germany. i was under the impression that there was a rich history of "representational" painting (i have a very hard time using that term without qualifying it, which i won't do here). of course, one example that comes to mind is social realism, and the new leipzig school of painting ( ex. arno rink->neo rauch) that has...
6 tags
Q&A with Carolin Part 4
"How has German culture versus American culture inspired and affected your art/ideas?" –Rachel My first gut reaction is, that growing up in Germany taught me about being connected with nature and about being grounded. It is also what gave me my traditional backbone, something I can only claim in retrospect, after having lived in Southern California for ten years. Let me explain what that...
7 tags
Q&A with Carolin Part 3
So here is a goodie asked by Brett Craig: "Do you like to portray some message in your paintings?  Or are you inspired by something spiritual, emotional or philosophical when you paint?" The main motivation behind any of my work is hands-down the intense sense of awe I have for life. Ever since I was a little kid, I've been completely enthralled by the mysterious strangeness and beauty of this...
My appearance on GYST Radio | Blog Talk Radio →
creativeorangecounty: Interview with Carolin Peters, fine artist, educator and dynamo behind ThinkTank4Change.  Carolin's exhibition record notably includes group and juried shows all over California. Galleries and other venues she has exhibited at include Koplin del Rio (Culver City), Arena 1 (Santa Monica), I-5 Gallery (Los Angeles) and the The Look Gallery (Los Angeles). Currently she is...
8 tags
Q&A with Carolin Part II
Here we are at question number 2 from my recent "send me your questions "campaign. This one is from my mom, Gabriele Peters: "How do you arrive at your images? Do they grow gradually inside of you or do you suddenly have an idea that you then realize? You once mentioned to me that some images develop only once you are in the act of painting, so how does that figure into it?"  The question of...
9 tags
Q&A with Carolin
Just the other day I sent out an email campaign to my dearly valued newsletter community asking them for a personal favor: To send me their ONE question about my art, my artist life or any other related subject. This request was made in an effort to provide my fans, followers and supporters with truly interesting and rich content in the writing I do. The response was phenomenal and I want to thank...
5 tags
Studio Wind Down
December is here and it sure is telling me to quiet down. Therefore, who am I to argue with the last month of the year?!? Now that my last day of class is finished and I "only" have some grading left to do, I try to put all other studio activities on winding-down mode, as well. Today was spent getting the last round of  mailers for the year ready to be shipped out.  Creasing greeting cards,...
"…We need to hold onto what is functional and working in our society and..."
–  Bo Bartlett  I love reading the messages Bo posts quarterly on his website. This quote is take from the summer 2011 message in which he shares his insights from his recent world travels. Please read it and/or look at his art. They are both beautiful! ...
Interconnection of Art and Life
This morning I listened to a speech given by Bill Moyers at the 40th Anniversary of Public Citizen, posted by my former English teacher, Mike Stice. It was playing in the background as I was carving away on a piece of framing material. Here are the thoughts it inspired:  "Do you think art is relevant to your life?" Now, hold on, you might say, what does that have to do with a Moyer's...
All Saint's Day Thoughts
So, I was born and raised in a bitterly catholic part in southern Germany. Since everybody was catholic there, we were catholic, and were raised with most of its traditions and holidays. Although since, I have separated myself from this tradition. However, I still carry the wealth of the holidays and rituals, that made sense to me, deep inside. All Saint's and all Soul's day are two of...